Would you like to learn a new skill to help de-stress from the demands of daily life? Or do you need extra coaching for your GCSE/A level studies? If this is you, then why not consider art tuition?
Since being awarded an adult education teaching qualification by Nottingham Trent University in 2002, Tim has delivered demonstrations, lessons and workshops for a range of topics with a variety of materials to clubs, societies, small-groups and individuals.
"I am happy to offer bespoke 1:1 and small-group tuition for beginners through to more experienced artists, where specific advice is sought. These can be one-off sessions or regular weekly lessons ranging from 30 minutes to a full-day, tailored to suit; taking place at a mutually convenient location or factoring-in the current social-distancing policies, we can also discuss online video tutorials."
Some areas of tuition covered:
Basic drawing and sketching techniques.
Still life: Light, tone, shadows and reflected light.
How to draw buildings: Perspective.
How to draw landscapes: Composition.
How to draw ships and water: Reflections.
How to paint the sky, balloons and aeroplanes.
Drawing vehicles, trains & motorcycles: Cylinders & ellipses.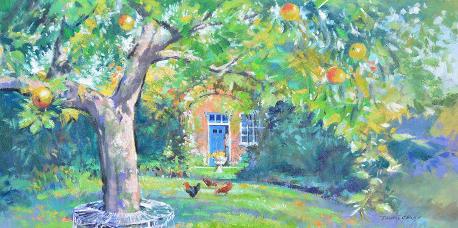 "My aim is for students to enjoy their learning experience by offering a gentle and engaging approach to raise self-esteem, confidence, standards and belief in their own abilities. When tutoring a new student, I always like to initially assess their ability to identify strengths and areas for improvement at our first session. This is where, misconceptions will often come to light that need addressing as they may be hampering progress and will enable me to tailor my lessons to meet the needs of the individual."
Example tuition prices:

Half-day (3 hours – including a short break) = £90



Full-Day (6 hours - including a short break for lunch) = £150
Qualification:
Certificate in Education - Adult Education – Trent University 2002.

HOW TO BOOK & ENQUIRIES
Please contact Tim via the form on the contact page if you are interested in booking or would like more information.