The Art of Tim O'Brien - Artist, Author, Printmaker & Tutor
"Welcome to my personal website where I invite you to view my artwork. Or you might want to consider commissioning a bespoke piece of art for yourself or as a gift or presentation?
So whether you are a buyer-on-a-budget looking to start your art collection or are looking to add more works to your gallery of artwork, please enjoy browsing and I look forward to talking to you very soon."
BELOW LEFT:
Sir Henry 'Tim' Birkin in his Brooklands Battleship.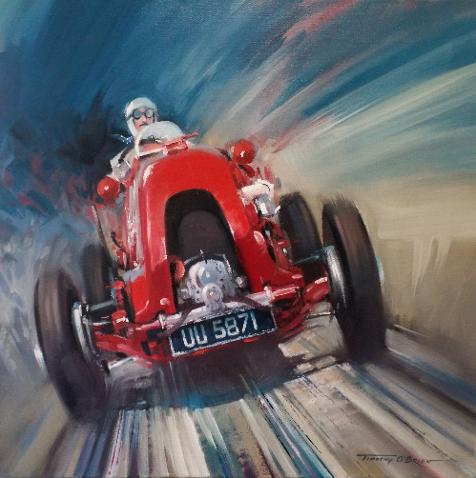 BELOW LEFT:
HMS Protector, the Royal Navy's 'Swiss Army Knife' on a patrol of the British Antarctic Territory.
BELOW LEFT:
The Band of the Royal Air Force College performing at a festive concert at Newark's Palace Theatre.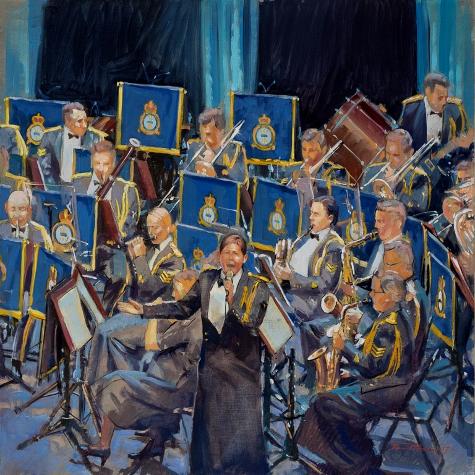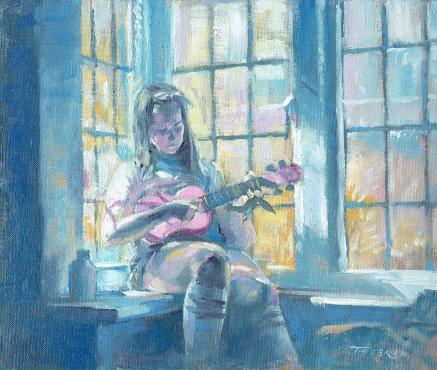 ABOVE RIGHT: An oil painting titled 'The Pink Ukulele' which is a study I painted during the early stages of the first Lockdown (spring 2020) of my daughter learning to play her ukulele.

BELOW RIGHT: An oil painting titled 'Working in isolation' which features a signaller in the Lowdham signal box, Nottinghamshire.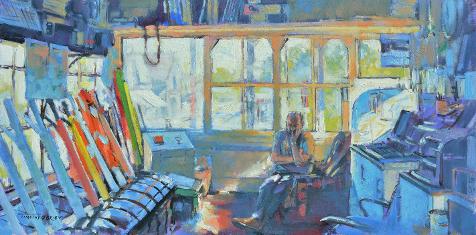 BELOW RIGHT:
An oil painting of HMS Ark Royal entering Portsmouth for the final time on 3rd December 2010 due to her premature retirement.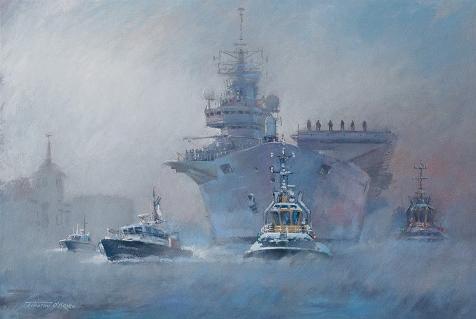 BELOW RIGHT:
Pip Hare competing in the Vendee Globe 2020.