Affordable art - 50% off sale
"These original pen drawings are hand-drawn with ink on A4 paper. I drew them in 2016 for use in a proposed book to celebrate the Centenary of the Royal Air Force and complement a selection of my colour paintings, but sadly, the book never came to fruition. As a result, the drawings have been stored away ever since, having never been displayed publicly. For the first time, I am making these one-off drawings available direct to collectors, especially buyers-on-a-budget. Even though I have already discreetly monogramed and dated the drawings in pen, I will sign the corner in pencil and include some descriptive text supplied on a separate sheet to add provenance.
All the drawings are supplied as they are seen, on A4 art paper, unframed and unmounted. They will be protected in a cellophane bag, card backing and posted via Royal Mail Special Delivery (tracked and insured) in a C4 board-backed envelope.
Normally these collectable drawings cost £100 each, but during these financially tough times, I am offering them to you with a 50% discount for only £50 each, including postage (worth £6.70) for UK destinations. For overseas postage rates, please enquire.
If you would like purchase one of these unique original pen drawings at £50 each, please complete the form via the contact page or by phoning me to enquire about your favourite drawing in the first instance, with a view to reserving it and discussing payment methods prior to delivery."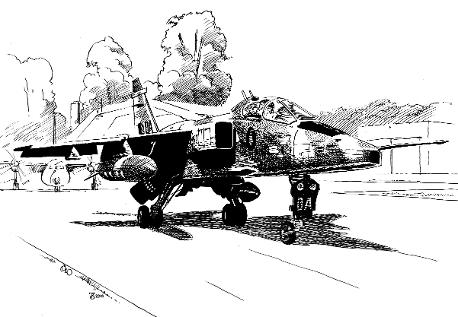 Sepecat Jaguar XX825 DA of 31 squadron at
RAF Bruggen during an exercise in 1980, with a Transall C-160 of the Luftwaffe in the background.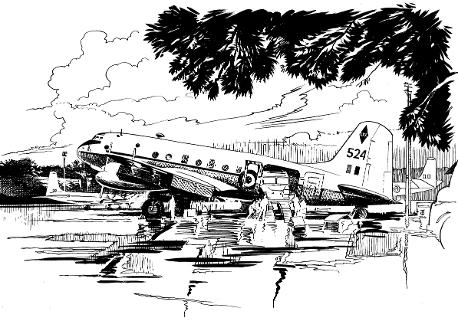 Handley Page Hastings of 70 Squadron at Changi, Singapore, 1963.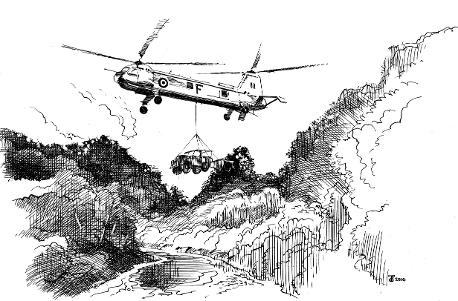 Bristol Belvedere of 72 Squadron, Borneo.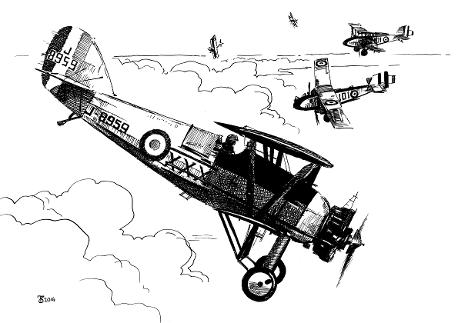 29 Squadron
AW Siskins during a mock engagement with Boulton Paul Sidestrand medium bombers of 101 Sqn, 1930.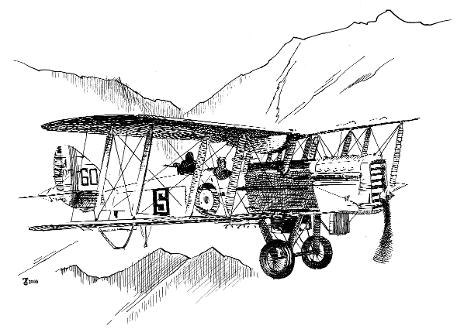 DH9 of 60 Squadron during 'Pinks War'.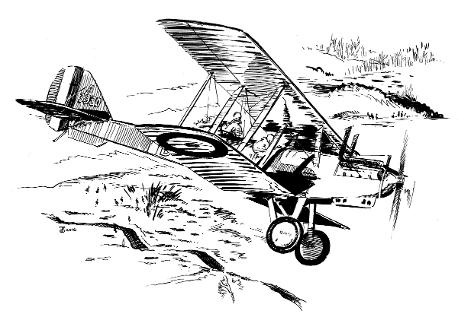 9 Squadron
RE8
contact patrol during the Battle of Passchendaele, 1917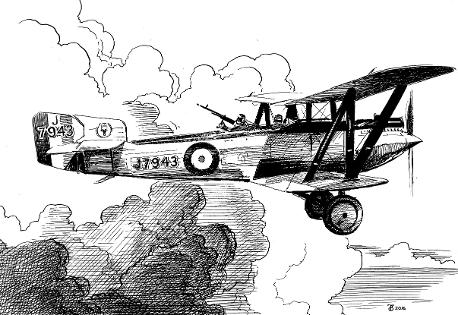 12 Squadron
Fairey Fox during annual Air Defence Exercise, 1927.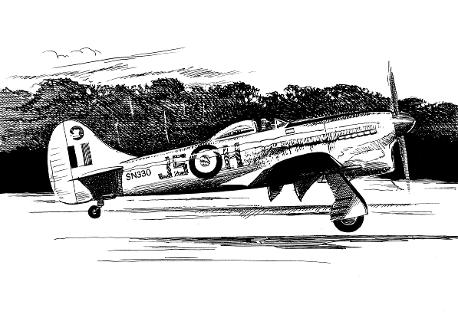 Resplendent in its post-war silver with green code letters and spinner, Hawker Tempest V SN330 J5-H flown by the Commanding Officer Sqn Ldr R B Cole DFC, landing at Wunstorf, Germany 1946.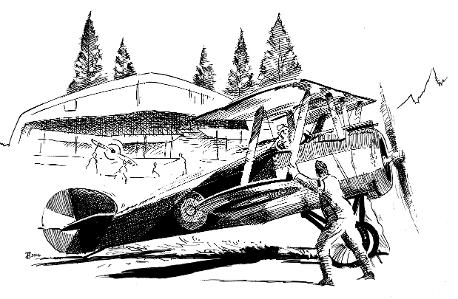 47 Squadron
Sopwith Camels of B-Flight in Russia, 1919 during the civil war prior to their attack on the Bolshevik cavalry at Tsaritsyn (later Stalingrad) on the Volga River.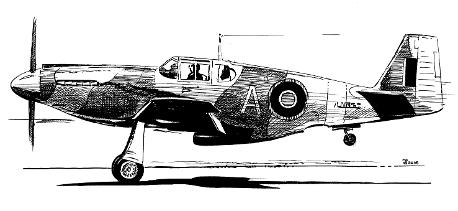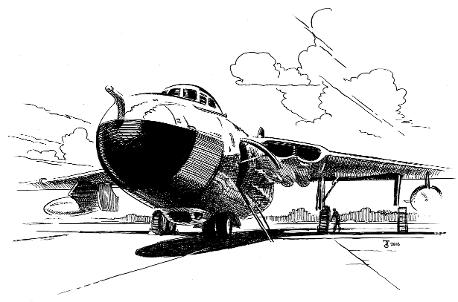 7 Squadron
Vickers Valiant WZ374 at Entebbe during the Ugandan independence celebrations, 1962.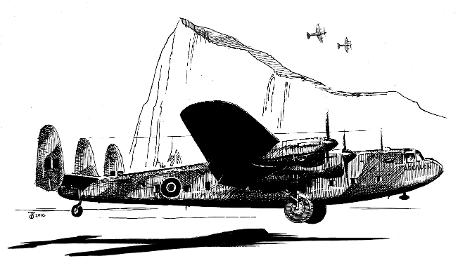 24 Squadron Avro York, landing at Gibraltar on 28th May 1943, escorted by two Spitfires as it is carrying a VVIP passenger in Prime Minister Winston Churchill.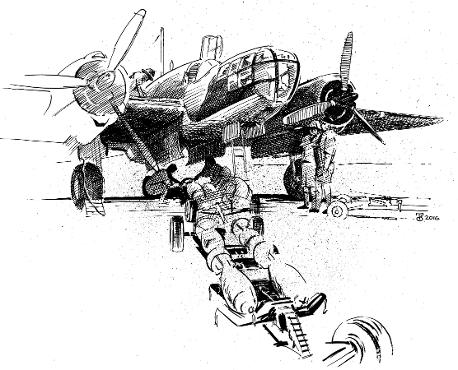 39 Squadron Martin Maryland
being 'bombed-up' on a desert air-strip.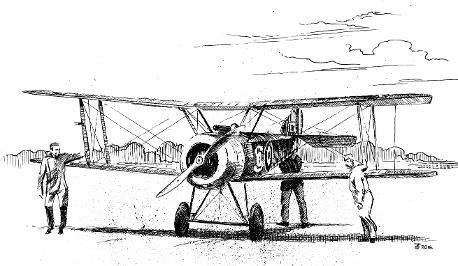 54 Squadron
Sopwith Pup, A6156 'OS' of Lt O Stewart, April 1917.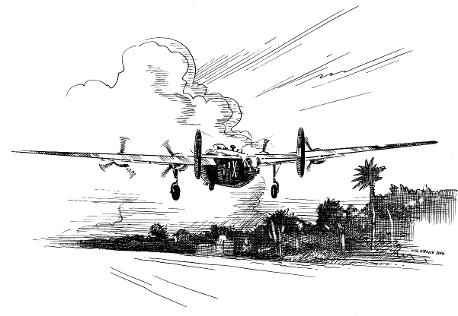 99 Squadron
Consolidated Liberator B.VI KL629 X departing the Cocos Islands, August 1945 for a target in Malaya.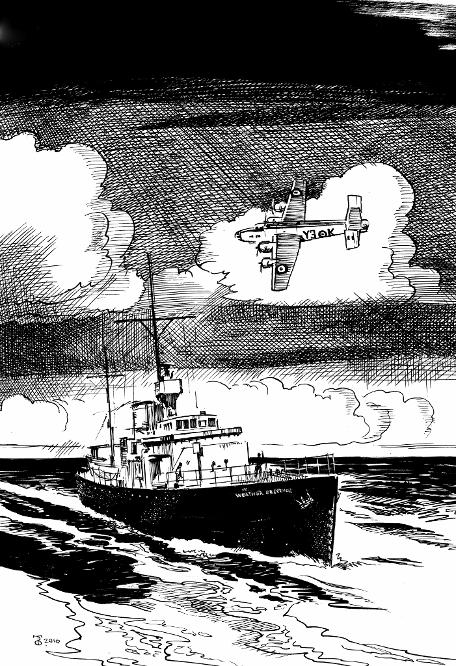 202 Squadron HP
Halifax AR6 over Weather Observer ship, 1950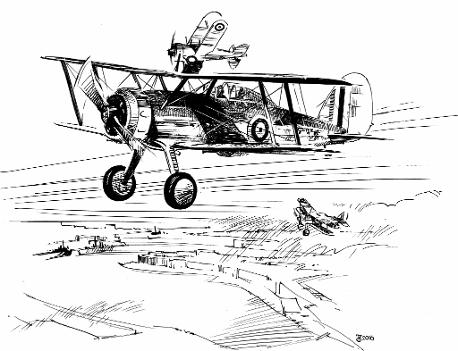 1435 Flight Gladiators,
'Faith, Hope & Charity' Gladiators over Malta.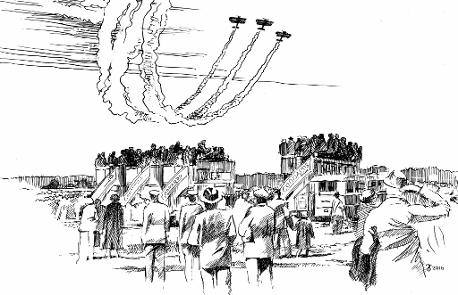 Gloster Grebes at a Halton Air Day with students standing on several buses.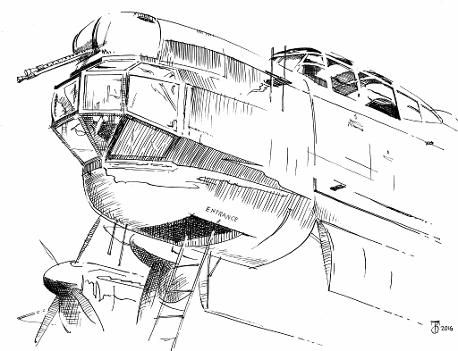 617 Squadron Avro Lincoln B2, Toronto, Canada in 1947.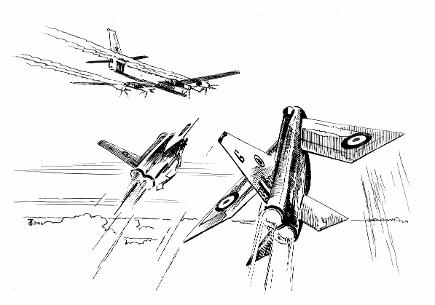 11 Squadron EE Lightning F6 XS931 G in 1968 intercepting a Russian Bear.
Reserve your favourite drawing at £50 each now by contacting the artist direct on 01949 877590 or 0784 007 6178 or by mailing via the form on the contact page.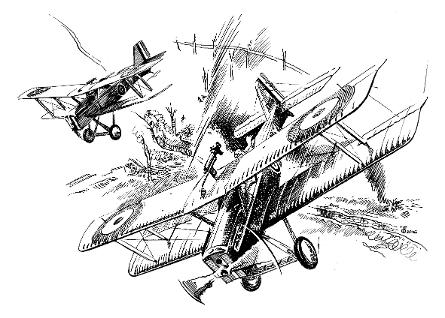 Se5s of 1 Squadron, over the Western Front, 1918.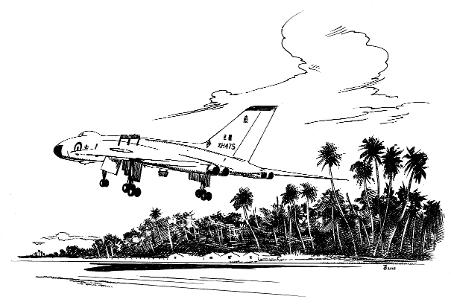 Avro Vulcan of 101 squadron landing at Butterworth, Malaya, 1958.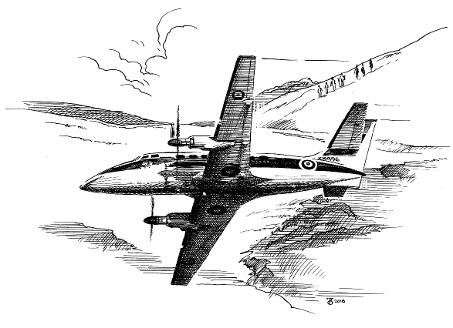 45(R) Squadron Jetstream T1 XX496 in Snowdonia.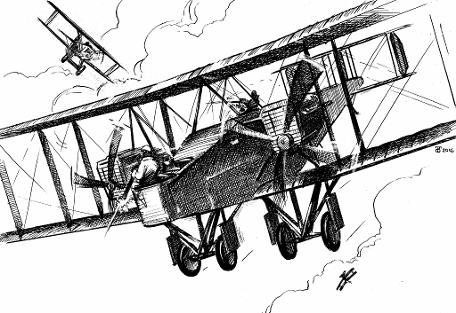 100 Squadron
Handley Page 0/400 on a long range bombing sortie over Germany in 1918.
SOLD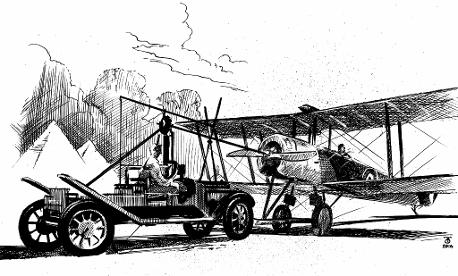 33 Squadron Avro 504 NF and Hucks Starter 1918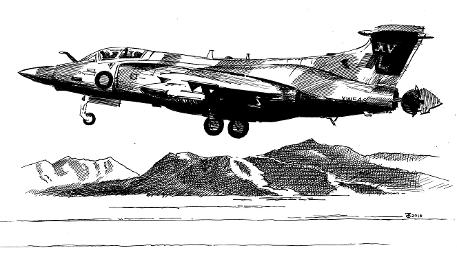 XV squadron
Blackburn Buccaneer S2.B XW546 landing at Nellis, USA, 1980.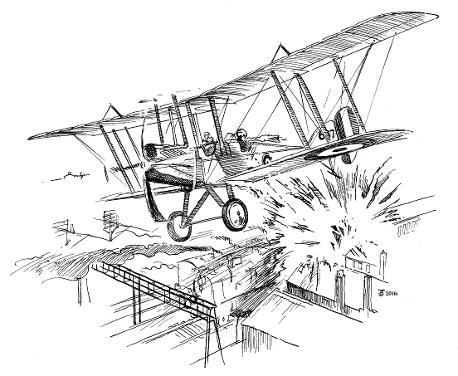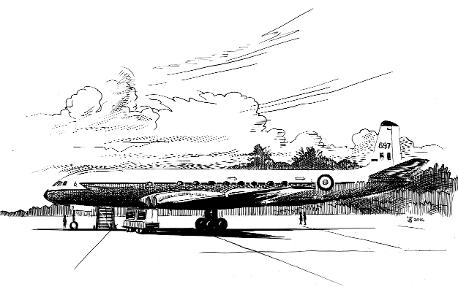 51 Squadron DH Comet XK697 C2R, Cocos Islands 1970.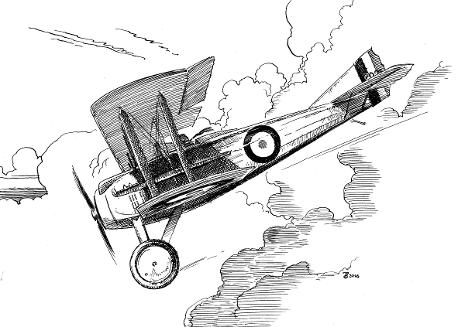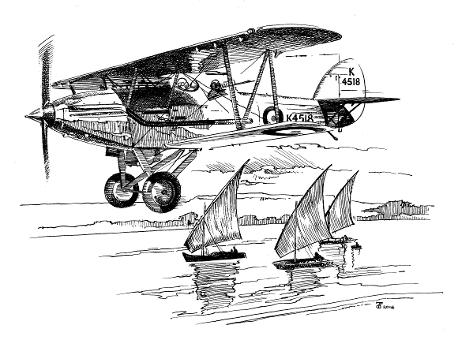 6 Squadron Hawker Demon K4518 of D Flight over the Suez canal, Ismailia, October 1935. Aircraft of the squadron's fighter flight were involved in skirmishes as they policed the Palestinian border with many being damaged or shot down.
SOLD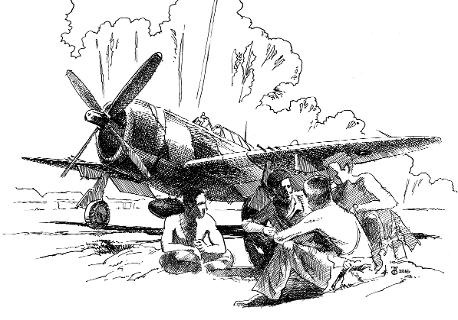 Ground crew of 5(AC) Squadron enjoying a rare moment to relax by Republic Thunderbolt 1 FL749 R at Nazir, Burma in January 1945 prior to a sortie. Squadron operations in the Far East consisted of escorts to Dakotas dropping supplies, Rhubarbs, and bombing attacks with their wing-mounted 500lb bombs in support of the capture of the port of Rangoon.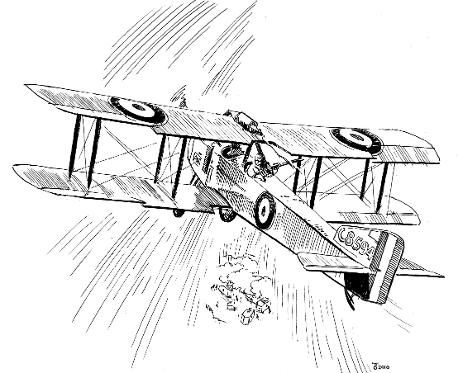 8 Squadron
AWK8 C8594 flown by Captain FMF West during his Victoria Cross winning sortie.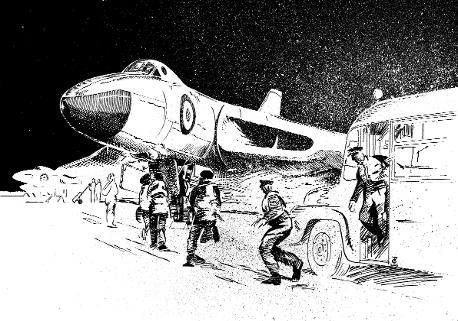 27 Squadron Vulcan scramble
SOLD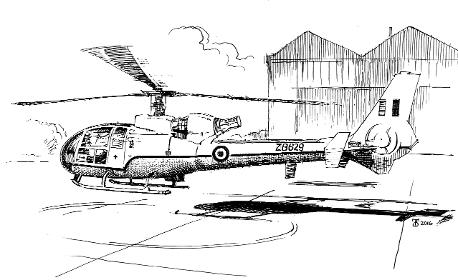 32 Squadron
Westland Gazelle HT2 ZB629 at Northolt, 1987. Note the historic Type A aeroplane shed in the background.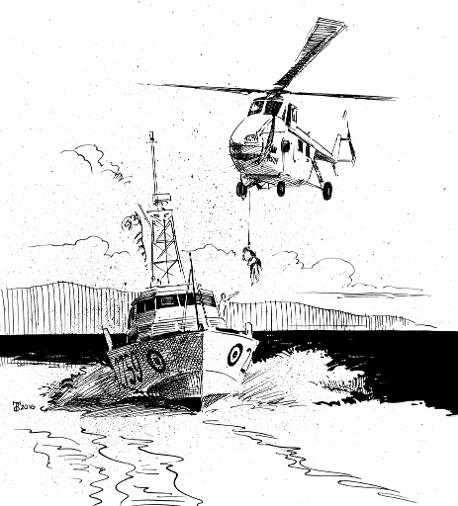 84 Squadron Westland Whirlwind during a training exercise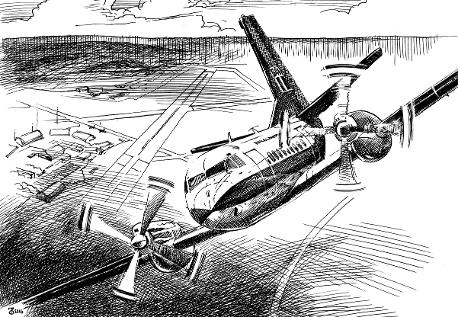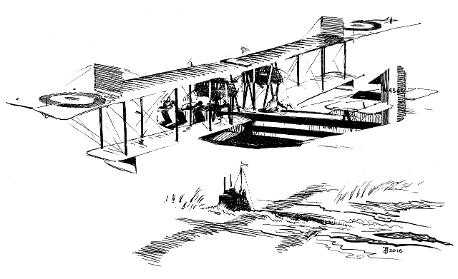 230 Squadron
Felixstowe F2 flying boat discovers a German U-Boat on a
maritime reconnaissance patrol in 1918.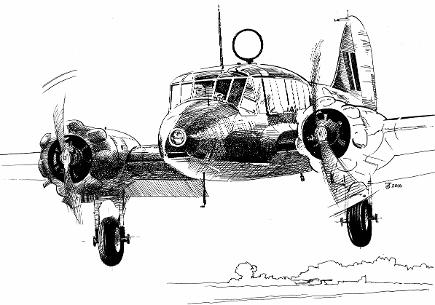 Avro Anson of 1312 (Transport) Flight ferrying wounded troops back from Normandy, June 1944.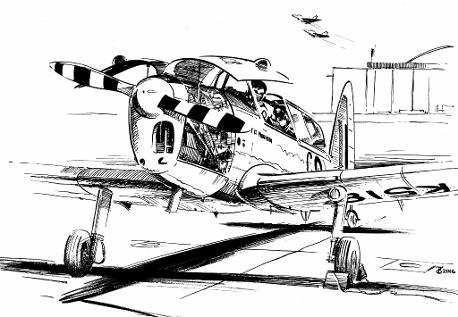 DHC Chipmunk, Battle of Britain Memorial Flight, Coningsby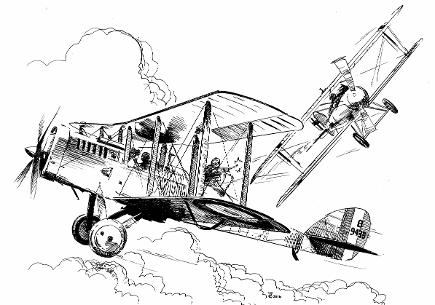 18 Squadron DH4 of Capt George Darvill and his observer, Sgt A Pollard in combat with an Albatros on 19th May 1918, which they drove out of control over Douai and was claimed as Darvill's second victory.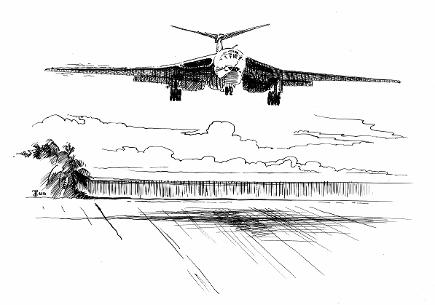 Handley Page Victor B1 of 10 Sqn landing at Gan.