FEBRUARY 2017: Air Cadet 75th print presented to The Duchess of Cambridge
The Duchess of Cambridge joined young air cadets at RAF Wittering on Tuesday 14th February 2017 who were taking part in their first camp. As the Honorary Air Commandant of the RAF Air Cadets she attended Bedfordshire and Cambridgeshire Wing's Skill Development Camp and met several cadets experiencing their first camp. But, the highlight for Tim was the news that the Duchess of Cambridge received a framed limited edition print of his 75th Anniversary montage painting from Commandant Air Cadets, Air Commodore Dawn McCafferty. Tim adds "I am delighted and honoured that my artwork is being used as an ambassador for the air cadets in being presented during occasions such as these".
Photograph credit: Crown Copyright 2017 (RAF Wittering).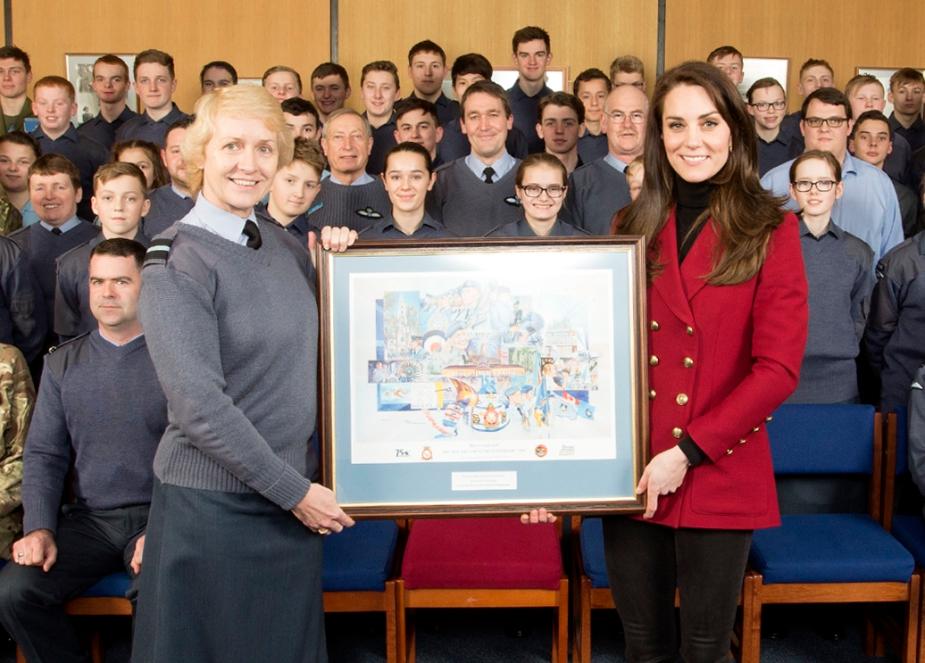 NOVEMBER 2016: Air Cadet 75th celebration at the RAF Club
Two paintings commissioned to celebrate the 75th Anniversary of the Air Training Corps were unveiled at a dinner hosted by the Air League at the RAF Club, Piccadilly, London. The formal parade painting depicts the Flagship event at Cranwell in August 2016 while the second is a montage of activities that were staged during the year. The aim of both paintings is to inspire the air cadets through innovative and creative artwork as well as recording their contribution during the anniversary.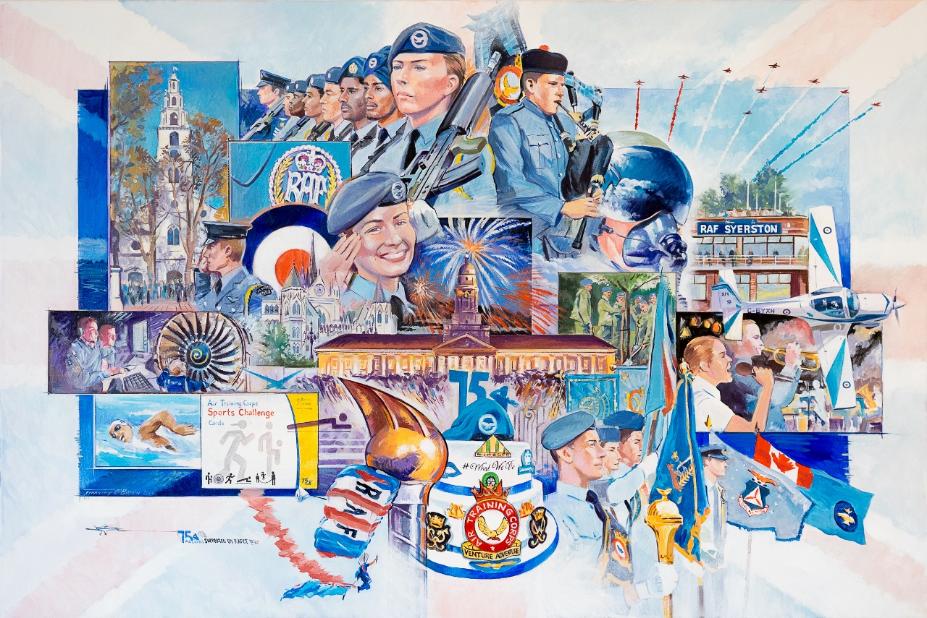 Please view the gallery of images below that were taken at the event.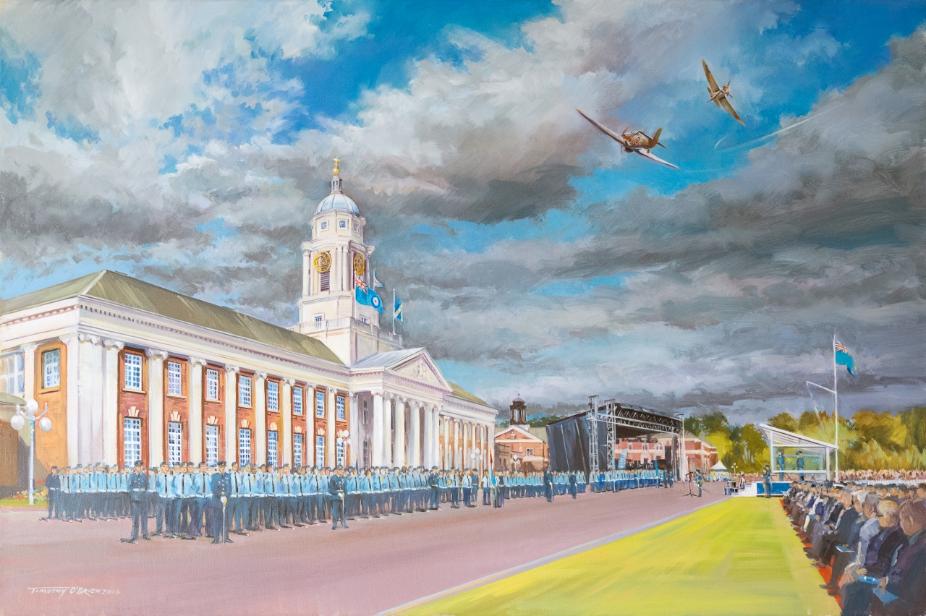 JUNE 2016: RAF Waddington Centenary painting.
Artwork commissioned to celebrate RAF Waddington's Centenary was officially unveiled at the base recently by the artist and Group Captain Al Marshall. The painting, which took several weeks to complete depicts the last 100 years of RAF Waddington's history and highlights our close links to the City of Lincoln featuring both Lincoln Cathedral and the International Bomber Command Memorial Spire in the scene.The illustration shows some of the earliest aircraft flown from Waddington followed by the iconic Lancaster and Vulcan bombers right up to present day intelligence gathering aircraft such as the E-3D Sentry and Airseeker. The picture will now hang, in pride of place, in Station Headquarters.
Photograph credit: Crown Copyright 2016 (RAF Waddington).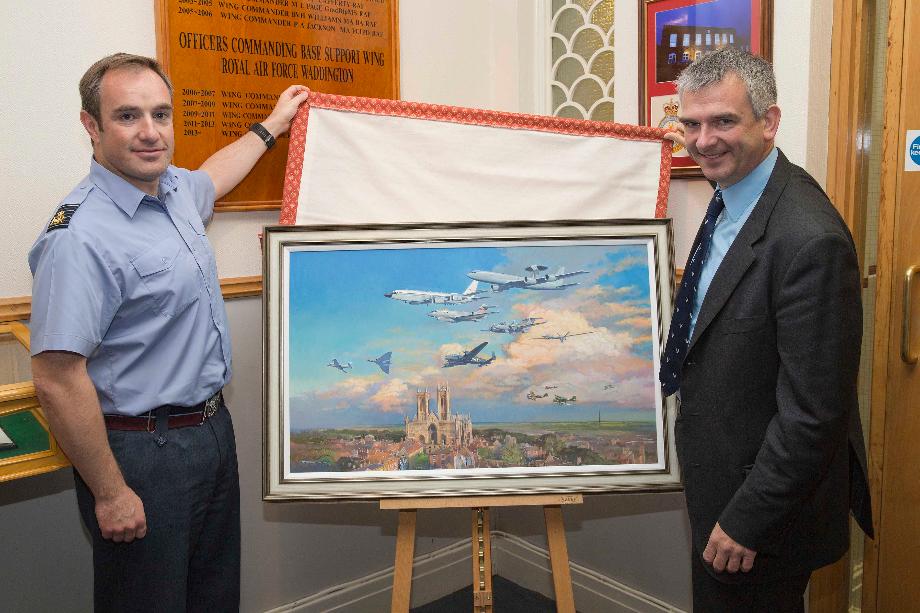 JANUARY 2016: Joins the RAF Club.
Tim was elected as an affiliate member of the RAF Club in recognition of his services to aviation art and promoting aviation history to a wider audience.
MARCH 2015: One-man exhibition at the RAF Club
The gallery of photos below were taken on the opening night of Tim's one-man exhibition at The RAF Club, Piccadilly, London which ran from 23rd March to 6th July 2015. Over the last four years, a number of artists have been invited by the club to exhibit in the ground floor lobby with Tim's becoming the most successful to date with the number of sales.