The art of Tim O'Brien GAvA - Artist, Illustrator & Author
"Welcome to my personal website where I invite you to view some truly affordable original art with drawings from as little as £50 through to colour paintings, with many under £250. Or you might want to consider commissioning a bespoke piece of art for yourself or as a gift or presentation?
So whether you are buyer-on-a-budget looking to start your art collection or are looking to add more works to your gallery, please enjoy browsing and I look forward to talking to you soon."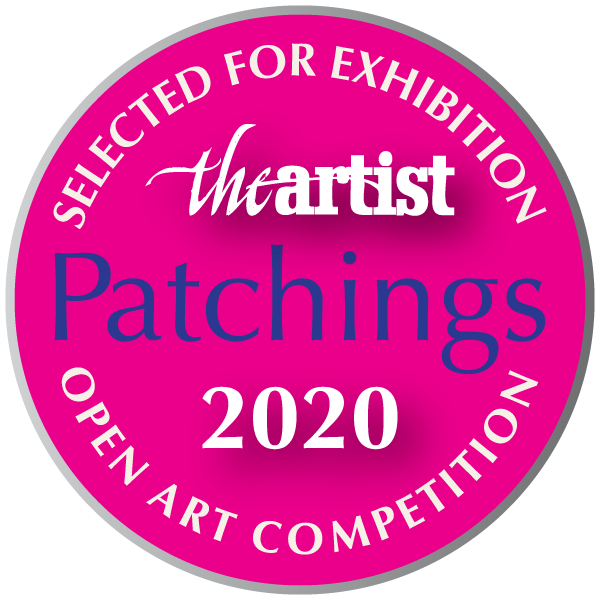 ABOVE LEFT: My accreditation badge for 2020 The Artist-Patchings art exhibtion which was originally going to be staged at Patchings Art Centre, but will now staged online. My two successful entries are 'The Pink Ukulele' and 'Working in isolation'. Join the PaintersOnline Patchings Virtual Festival from 9th July.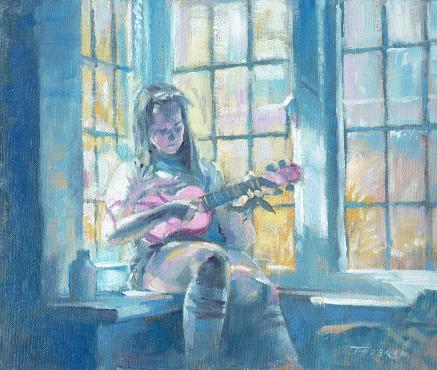 ABOVE RIGHT: An oil painting titled 'The Pink Ukulele' which is a study I painted during the early stages of the pandemic lockdown of my daughter learning to play her ukulele.

BELOW RIGHT: An oil painting titled 'Working in isolation' which features a signaller in the Lowdham signal box, Nottinghamshire.