"A selection of places from around the world."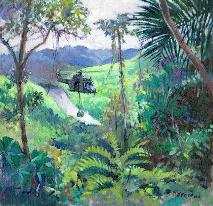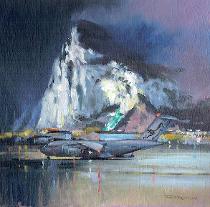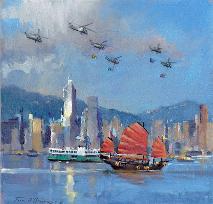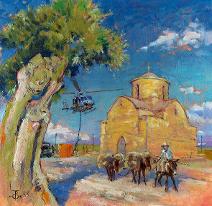 ABOVE - FROM LEFT: "Belize, Gibraltar, Hong Kong and Cyprus feature in these paintings commissioned by the Royal Air Force Club for their main dining-room that overlooks Piccadilly."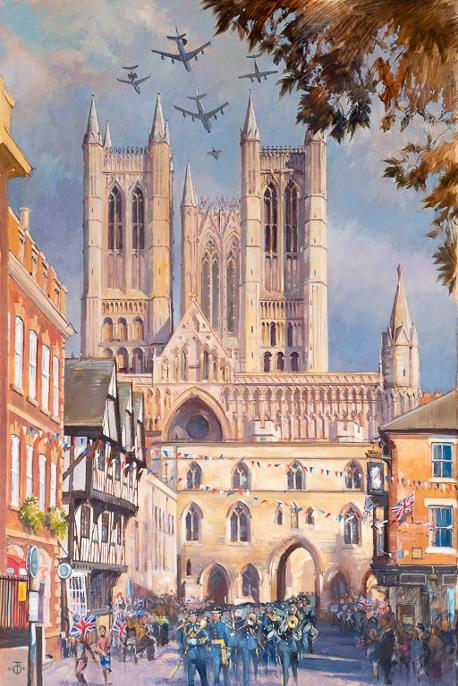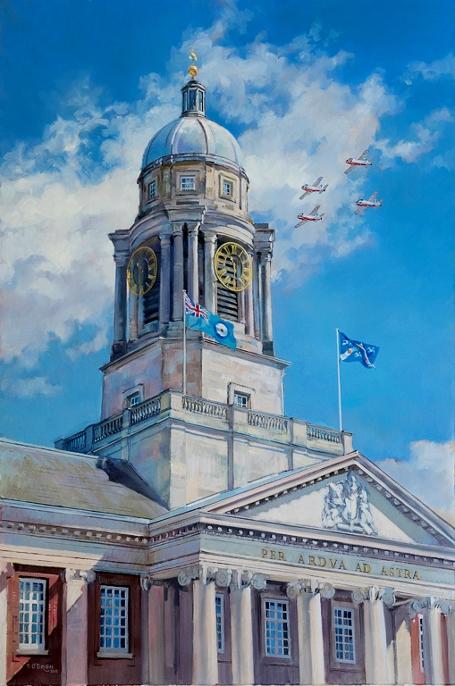 ABOVE - FROM LEFT: "Lincoln cathedral and College Hall, Cranwell are also topics commissioned by the RAF Club."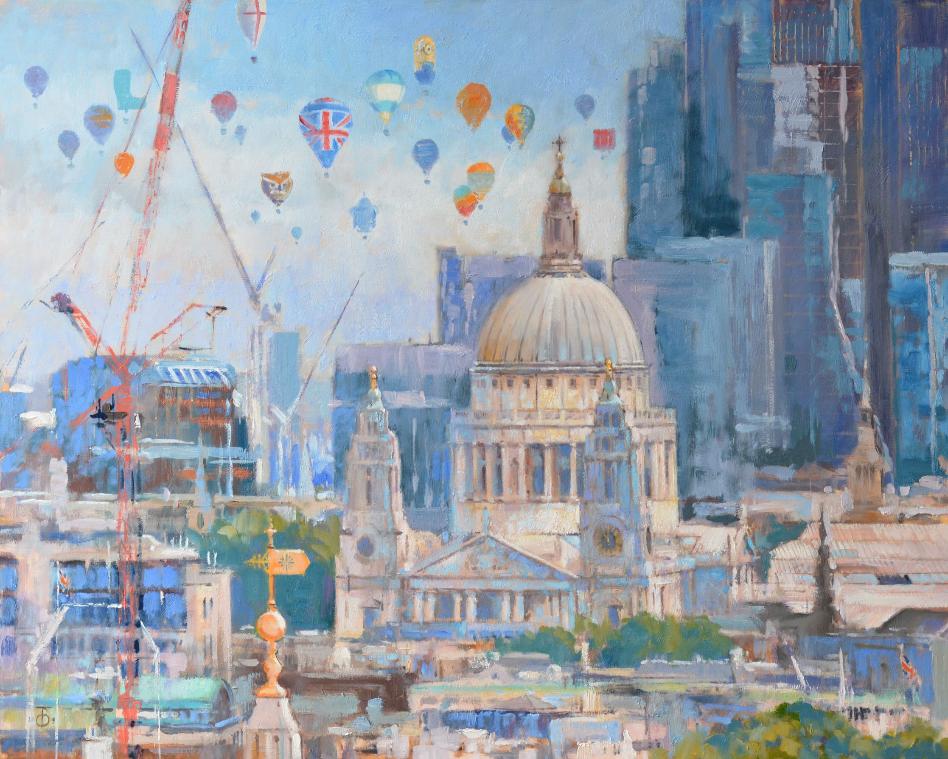 ABOVE: "The annual Lord Mayor's balloon regatta over London with St Paul's cathedral in the foreground."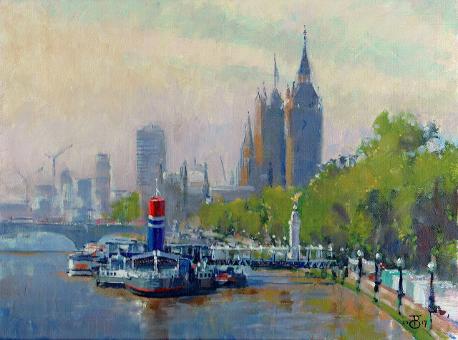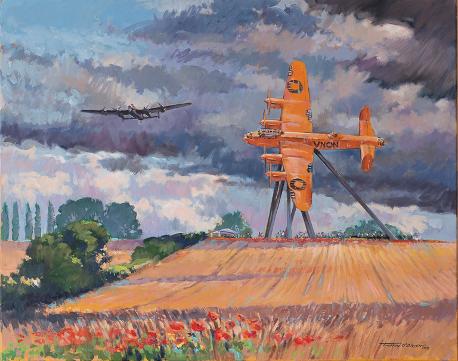 ABOVE - FROM LEFT: "The Houses of Parliament and the metal Lancaster sculpture near to the former RAF Swinderby."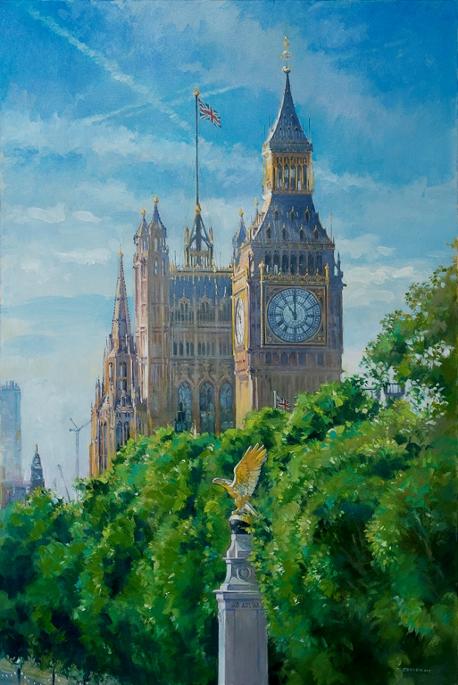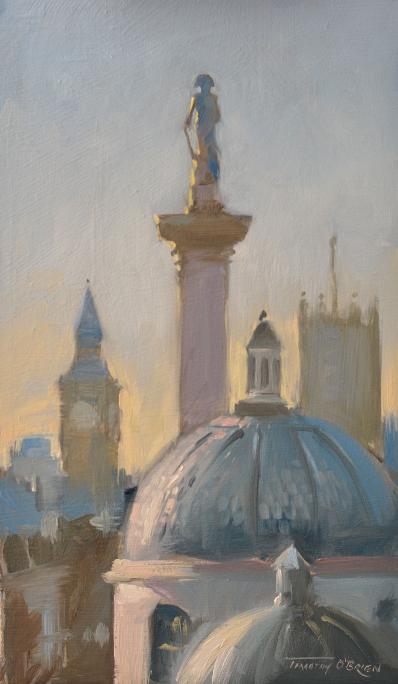 ABOVE - FROM LEFT: "The RAF Memorial on the Thames Embankment and Nelson's Column."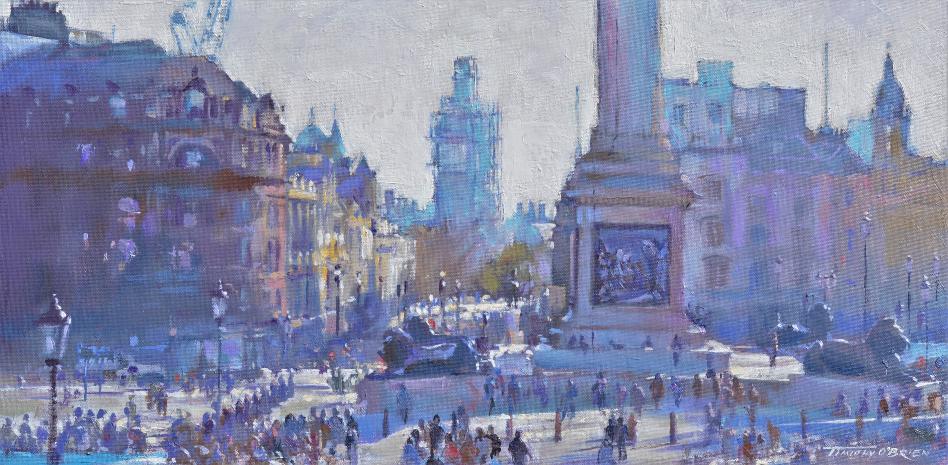 ABOVE:
"A view of Big Ben covered in scaffolding as seen from the steps of the National Gallery."