"Here are a few examples of people - illustrations, caricatures and serious portraits"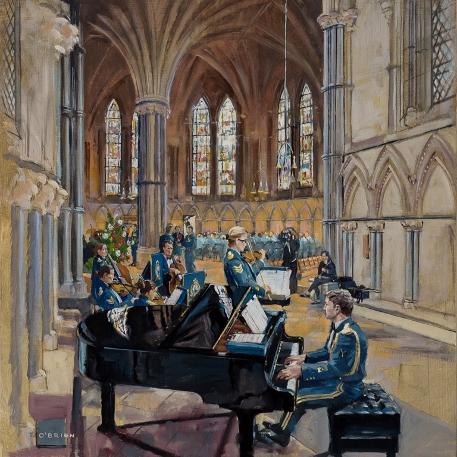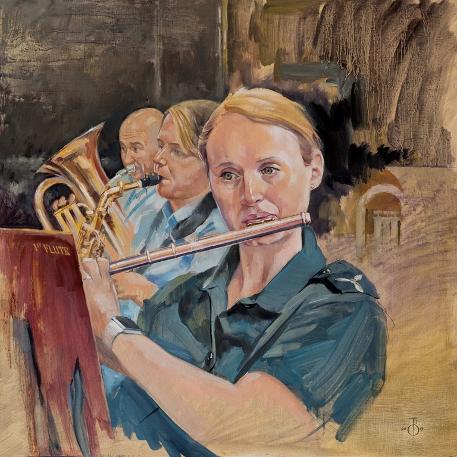 ABOVE LEFT: "A painting I produced after spending a morning observing/sketching/photographing the RAF Salon Orchestra performing at a Matriculation Ceremony within Lincoln Cathedral." ABOVE RIGHT: "I enjoyed spending a couple of days sketching the Band of the Royal Air Force College during their practice sessions."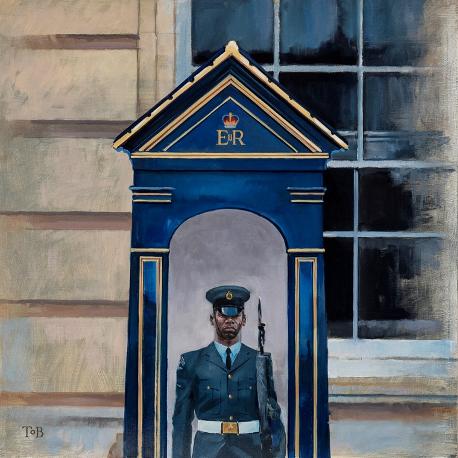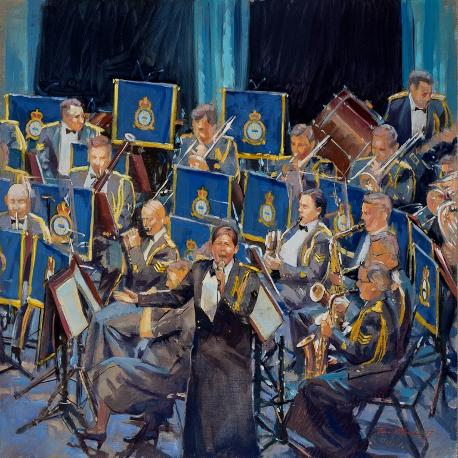 ABOVE LEFT: "A painting of the RAF Regiment on guard duty at Buckingham Palace. I sourced my reference by visiting the RAF Regiment during a practice session for changing of the guard at Northolt." ABOVE RIGHT: "Having observed the RAF Musicians during their practice sessions, it was good to witness them in action at one of their concerts at Newark Palace Theatre - terrific!"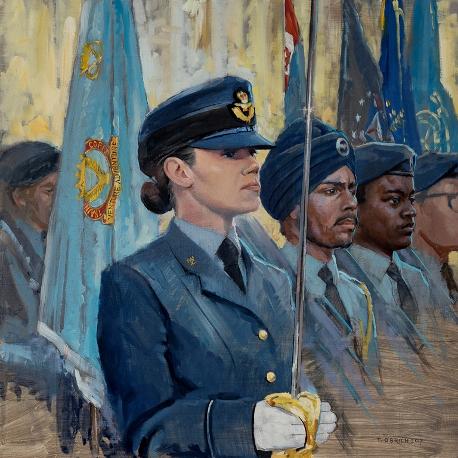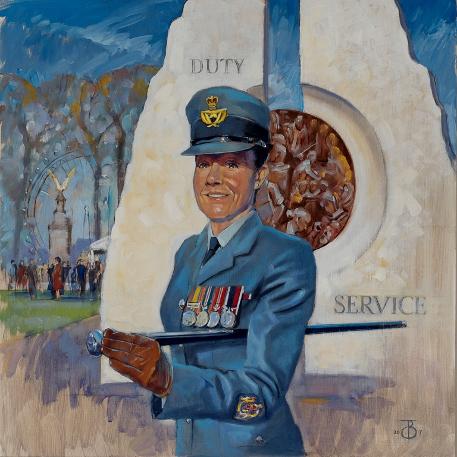 ABOVE LEFT: "I sourced the reference for this painting from photos/sketches from when I attend the Air Cadet 75th event at Cranwell in 2016." ABOVE RIGHT: "I was delighted to paint this picture of Warrant Officer Karen Bowers, a Gulf War veteran as we were both Air Cadets in the 1980s and this was the first time we had met since she joined the RAF c1990."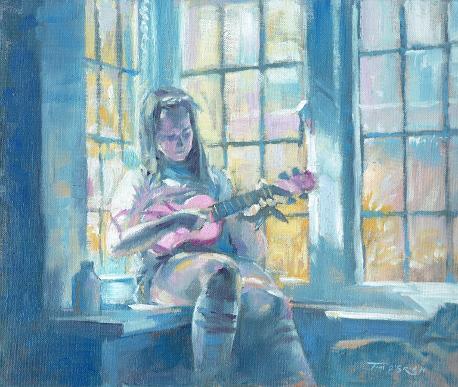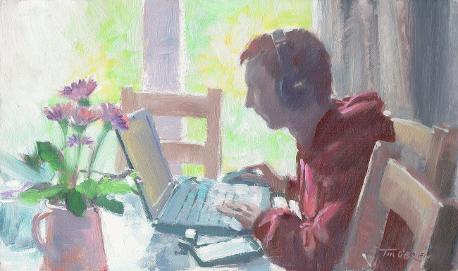 ABOVE LEFT:
"Lockdown 1.0 took me by surprise as it did with most people. Naturally it had an adverse affect with my work so I turned to subjects I don't normally paint. I painted this on the spur of the moment one morning when my daughter Niamh was learning to play her ukulele."
ABOVE RIGHT:
"More art from Lockdown 1.0 - this time a study of my son George during his home-schooling session via the laptop."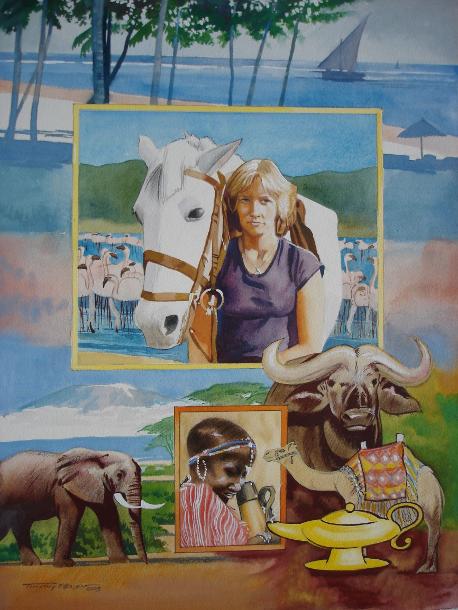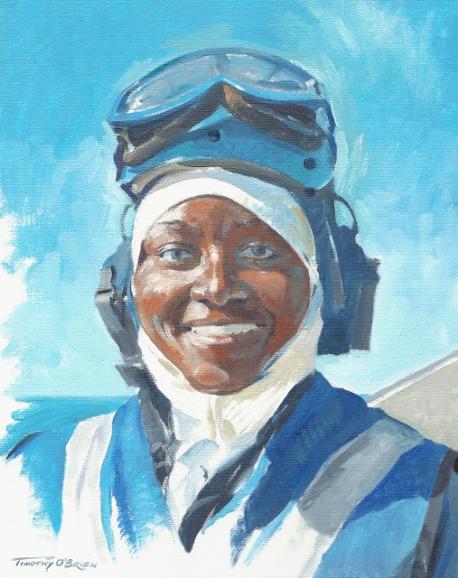 ABOVE LEFT: "A painting commissioned by a family who had lived in Africa for several years." ABOVE RIGHT: "An oil painting of aircraft handler Cat Fraser on HMS Illustrious."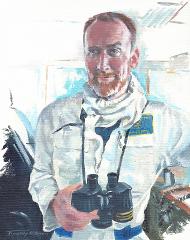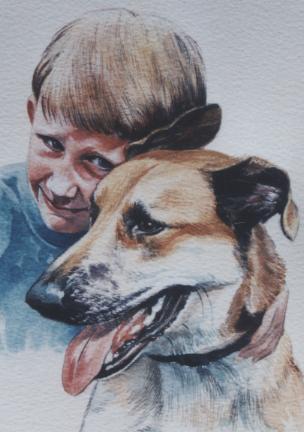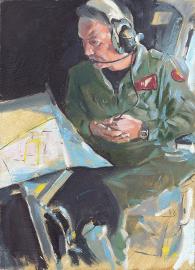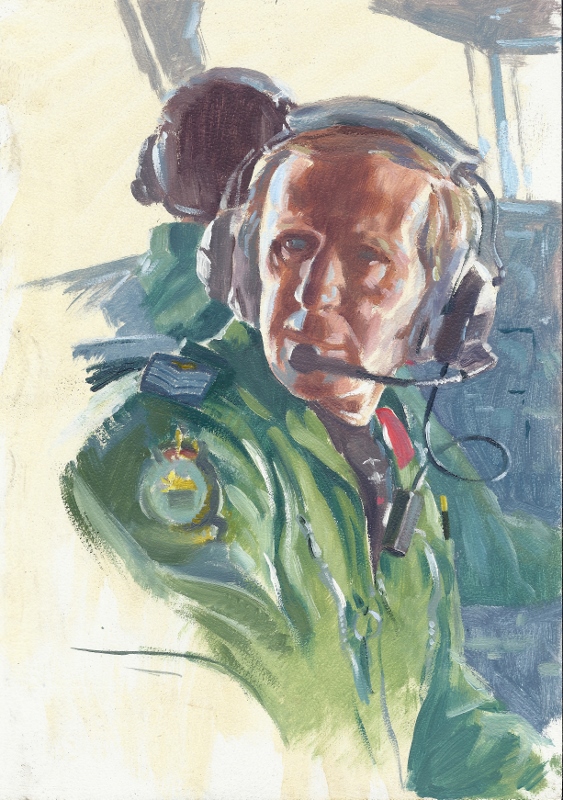 FROM LEFT: "A painting of Brian Trim, the navigator on board HMS Illustrious, a neighbour's son and his dog Scooby, the navigator and engineer on board an RAF VC10 during an air-to-air refuelling mission."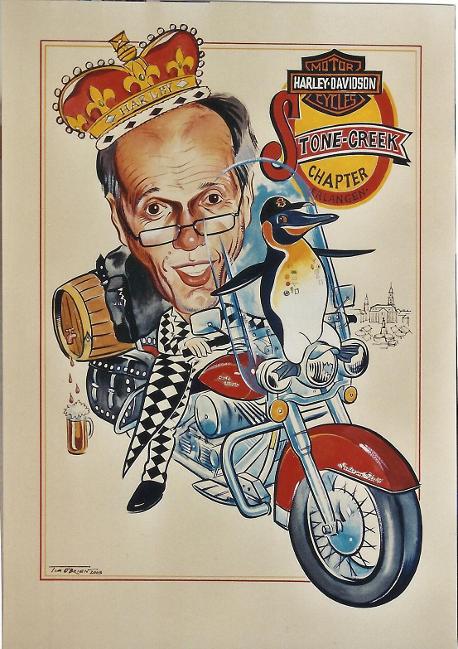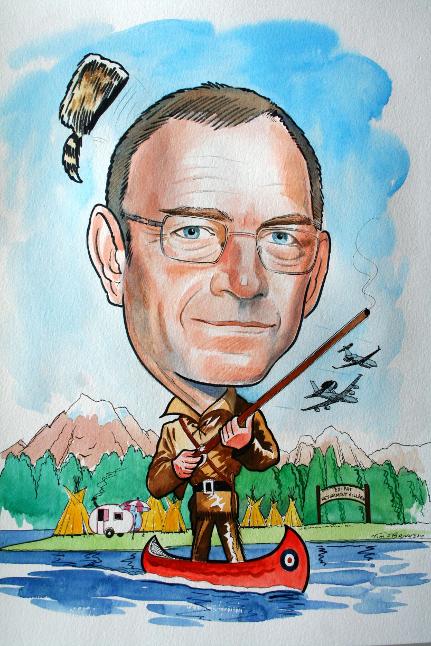 ABOVE: "Caricatures commissioned as birthday and leaving presents by friends and colleagues of the recipients. I was provided with photographs of the subject along with a list of hobbies and interests to incorporate into the design."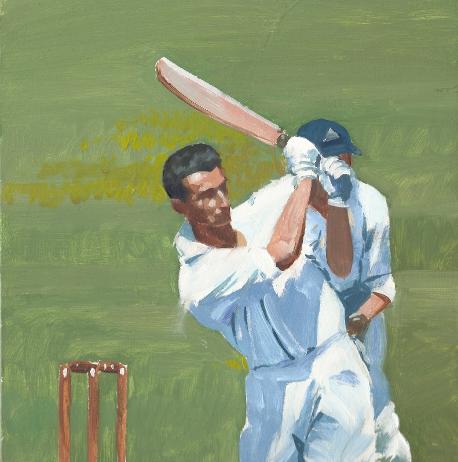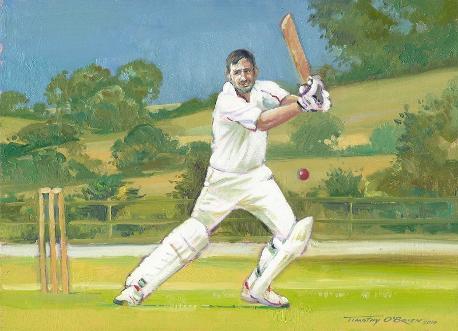 ABOVE LEFT: "Reg Simpson, the Nottinghamshire and Test Match cricketer." ABOVE RIGHT: "A commissioned painting that was to be given as a present to the recipient. Again, I was provided with various family photographs to work from."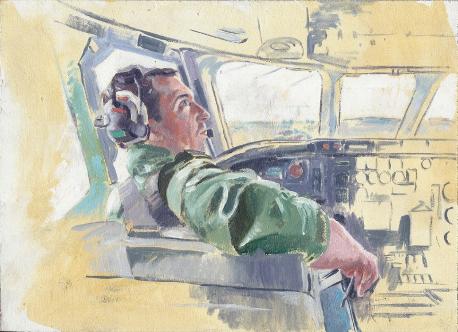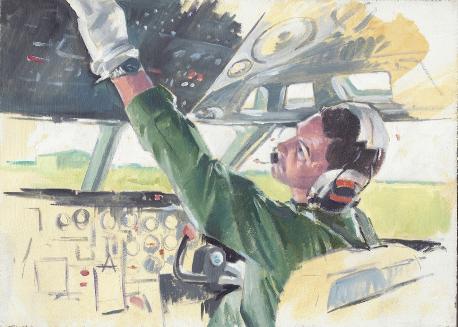 ABOVE: "The pilot and co-pilot of an RAF VC10 tanker aircraft. These paintings were created from sketches and photographs during my flight with 101 squadron during an air-to-air refuelling sortie over the North Sea."