POSTER ART
"My big-break into the world of posters came in 2001, when the late airshow poster artist, Wilfred Hardy recommended me to Paul Byram, who at the time was the airshow director of the Waddington International airshow and Paul Francis, the director at the Cosford show to produce work for them while he took a back seat due to health reasons. Wilf was a very hard-act to follow, but as industry trends have dictated advertising styles, I adapted my style to suit the moment."
Tim
"The RAF Waddington International Air Show has had a long standing relationship with Tim as the artist for the Air Show poster and programme covers. His eye for detail, clarity and artistic flair gives rise to an accurate and eye catching representation of aviation at the acclaimed RAF Waddington Air Show. His work has received many plaudits and the highly original artwork has often been the centre piece of the highly successful Air Show advertising campaign. I have no hesitation in endorsing Tim's work."
Paul Sall
Airshow Director, Waddington International Airshow May 2010 to Dec 2015.
ARTWORK USED ON DVD COVERS
"Artwork I created specially for Red Admiral Productions when they were producing their 'Flying Legends 2000' DVD and artwork created for the main poster advertising the 2009 Waddington International Airshow that was also used by The Media Group for their DVD of the show."
Tim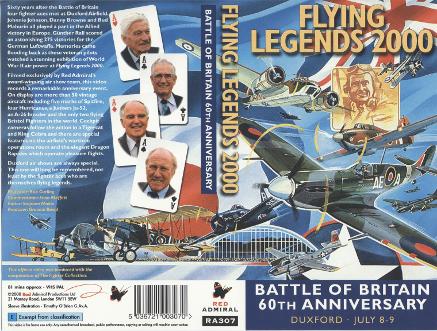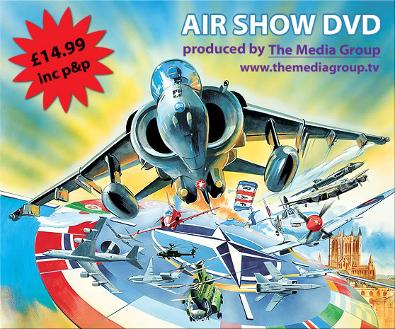 'INSET' & SPOT THE DIFFERENCE ARTWORK
"Inset artwork created for the Waddington International Airshow. This aspect of the poster was initially created by Wilfred Hardy GAvA when he produced artwork for the Finningley show in the '80s and this was a way of advertising "last-minute" participants that had not been confirmed as attending when he painted the main poster several months prior to the show. These are my examples from the early noughties.
The 'Spot the Difference' artwork was created for use in local newspapers as a way of giving away tickets as competition prizes."
Tim