Please click on the small icons to view larger images in the thumbnail gallery.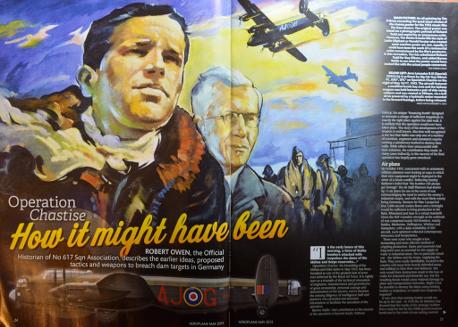 ABOVE: A magazine illustration specially commissioned by Aeroplane Monthly in 2013 where the job brief required Guy Gibson and Barnes Wallis depicted in the style of the original cinema poster.
RIGHT: A private commission featuring Warrant Officer Karen Bowers, a Gulf War veteran.